Posted by Survey of London on Oct. 24, 2020
This photograph of the Shaheed Minar Martyrs' Monument located inside Altab Ali Park in Whitechapel is an important focal point for the Bangladeshi diaspora in East London. The monument marks the deaths of university students on 21st February 1952 during the Bengali Language Movement demonstrations.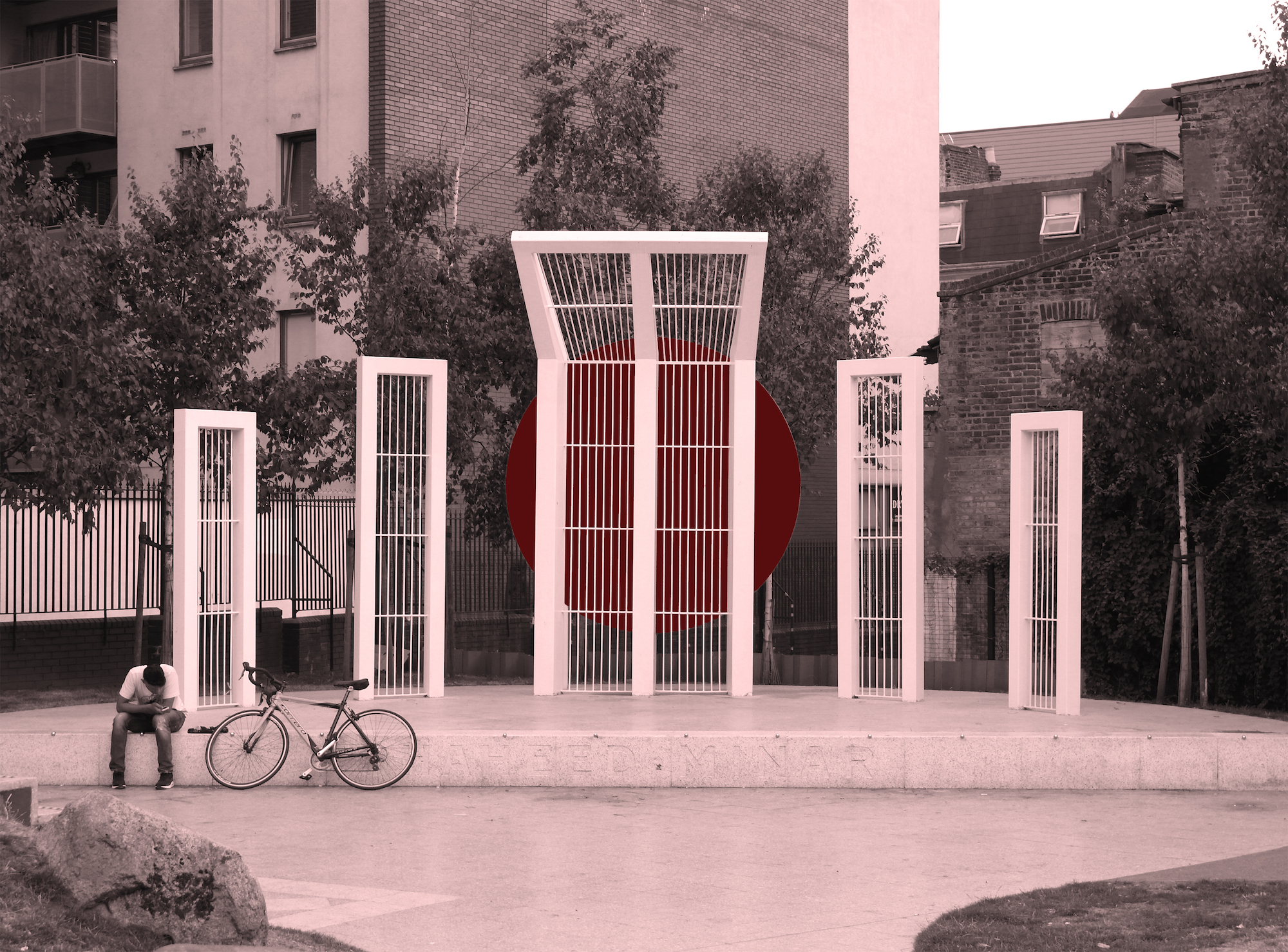 The Church of St Mary Matfelon that stood on the site was bombed heavily during the Blitz of 1940. The name 'Whitechapel' comes from the 14th-century white-coloured church that once occupied the site. The park was renamed in 1998 by a consortium of British-Bangladeshi organisations to commemorate the racist murder of a 25-year-old garment worker in 1978 that sparked the mobilisation of the Bangladeshis in Tower Hamlets against far-right violence and structural inequalities that blighted their community.
Outside of Bangladesh Tower Hamlets is home to the largest diaspora of Bangladeshis in the Global West.
This photograph forms part of a series called Framing Banglatown, 184 photographs that document the impacts of 'gentrification through hipsterfication' that the artist feels threatens Brick Lane's Banglatown and the unique localised identity found here. For British-Bangladeshis Altab Ali Park is a place to gather and often acts as a backdrop to news stories, local and international demonstrations and annual cultural events.
Photograph credit: Saif Osmani 2020.
For further information, see the Bengali East End Memory Map: bengalieastend.org
Artist's website: www.saifosmani.com